WE ARE DMG MORI SPINDLE REPAIR EXPERTS
We are proud to announce that Ed Dee who ran the Spindle Room at DMG Mori for ten years is now a Spindle Room Leader at Motor City Spindle Repair.
So if you run DMG Mori CNC machine tools or any CNC machining center spindles for that matter please contact us to learn more about our very unique CNC spindle repair services.
There are not many CNC spindle repair companies in the world like Motor City Spindle Repair.
Why?
We have (8) Full Time Assembly Spindle Technicians that build and test motorized cnc machining center spindles for many of the highest end Japanese and German Machine Tools.
These highly experienced spindle technicians average nearly 20 years each in the spindle manufacturing and spindle repair industry.
Not even many OEMs in all of North America can say that.
And because we do things right we keep on growing and plan on doing so.
Check out our blogs for more info…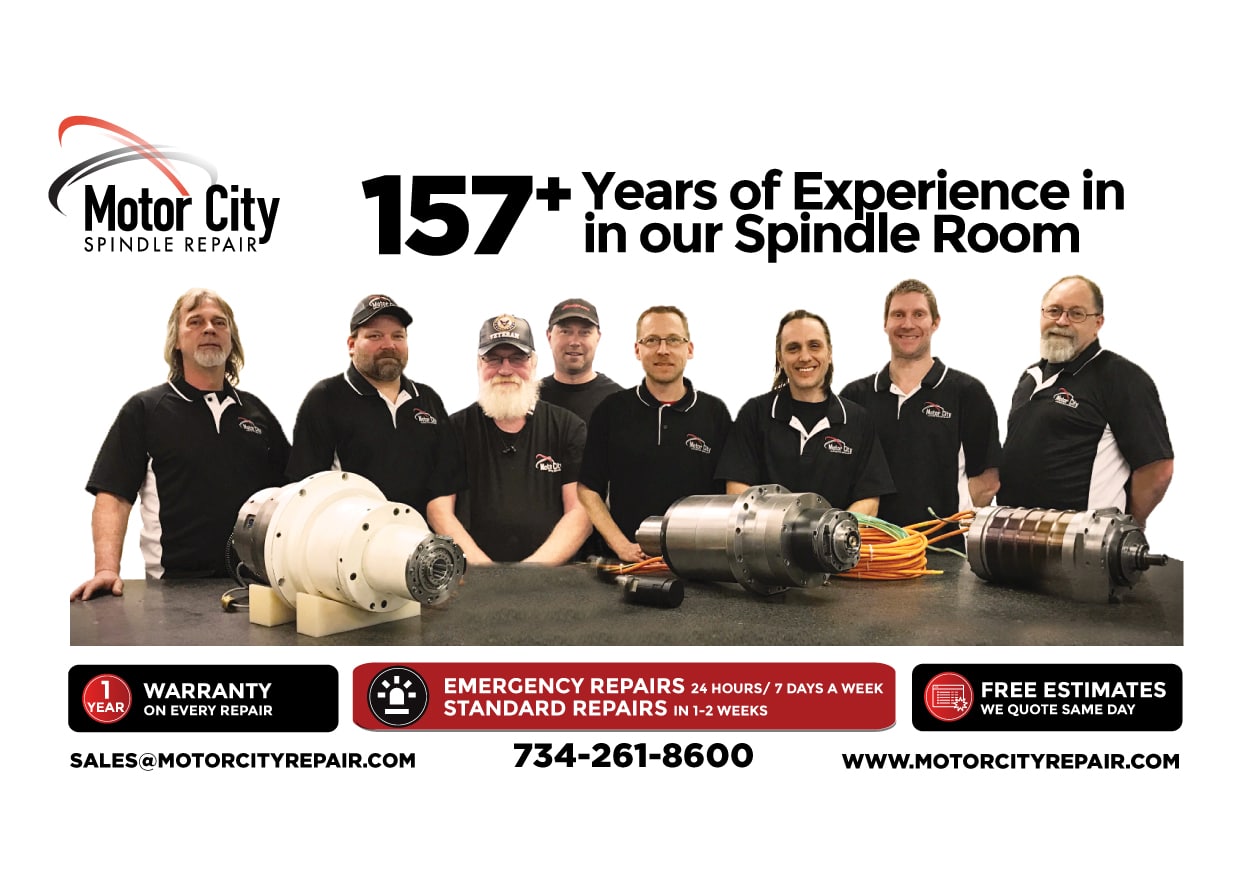 All Quotations are 100% free of charge and are accompanied by a detailed failure analysis report!
Request a Quote