Do you have a Doosan spindle that has crashed, or exhibits signs of prolonged wear and tear? If so, Motor City Spindle Repair offers some of the best solutions to get your machine tool up and running again. Our experienced spindle technicians have worked on many different types of Doosan spindles over the years, and they have become exceedingly efficient at repairing them. Because of our spindle technicians and the support staff here at Motor City Spindle Repair, we are able to offer some of the fastest lead times around.
We own some of the most advanced diagnostic equipment for testing and balancing spindles. To properly fine tune and balance a spindle can be a real art, thankfully we have several experienced spindle technicians that can perform this with exceptional precision. Precise balancing ensures the longevity of a spindles lifespan, which is what we deliver on every spindle repair.
Doosan Infracore and their subsidiary Daewoo, have established themselves as a company that produces some of the most advanced machines in the industry. Their constant pursuit of technological advancement shows in their exceedingly innovative designs. We have experience rebuilding most of the Doosan machining center spindles. If you have a Doosan spindle in need of repair give us a call to find out how we can save you down time and money on the rebuild. Some types of Doosan spindles we have rebuilt include: 5-axis, VMCs, HMCs, Milling machine tools, and Turning Centers.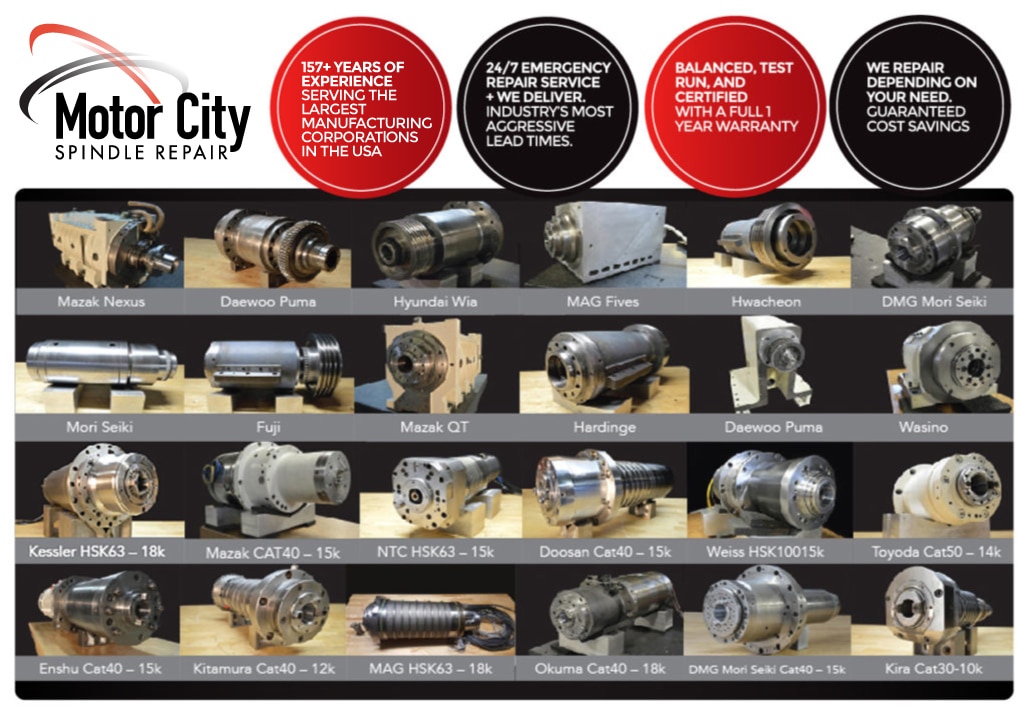 DOOSAN INFRACORE PARTIAL LIST OF SPINDLE REPAIR:
All Quotations are 100% free of charge and are accompanied by a detailed failure analysis report!
Request a Quote