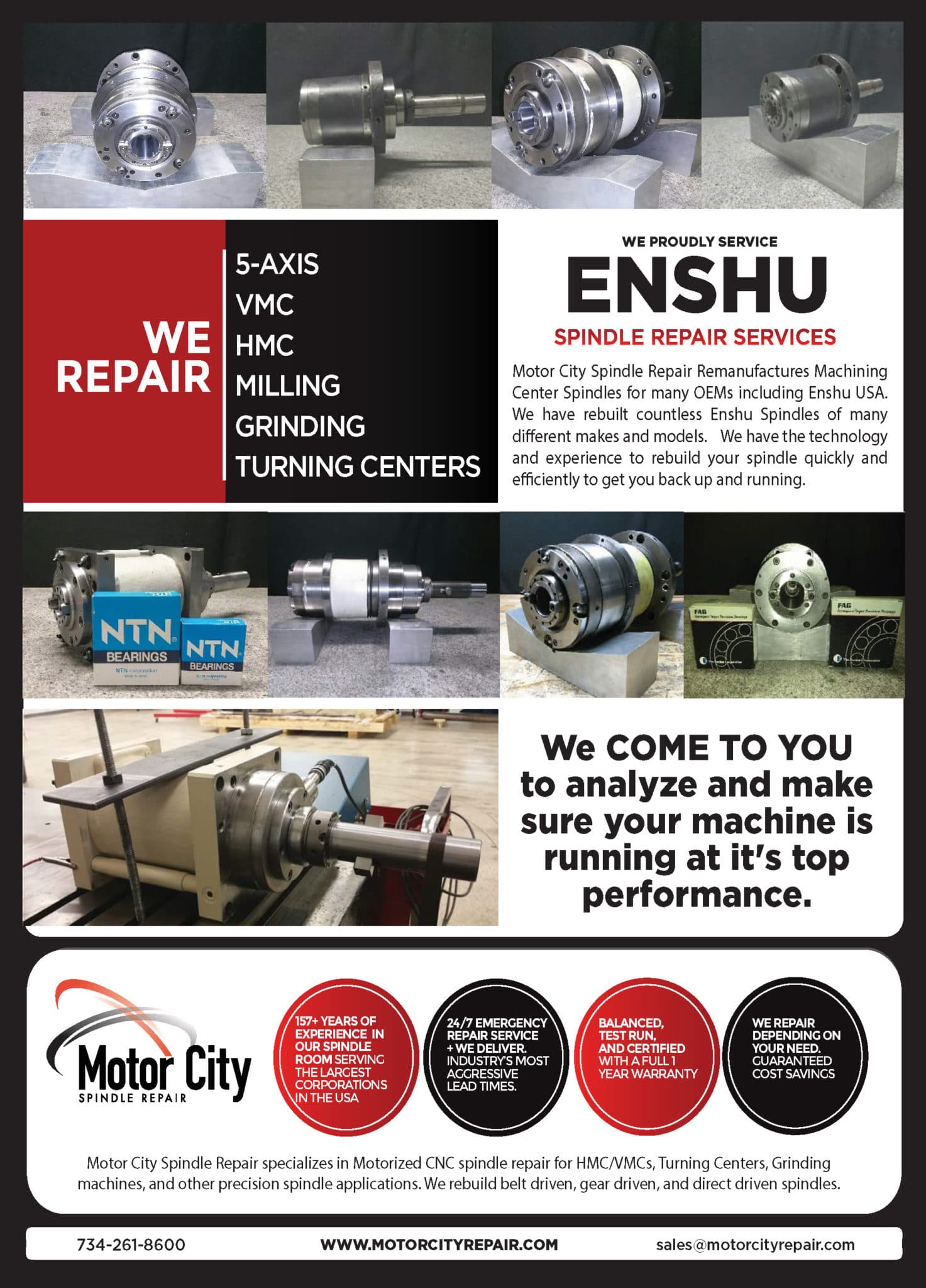 Motor City Spindle Repair has built countless ENSHU Spindle Repair machines of many different makes and models. We have become exceedingly efficient at it, and pride ourselves in our ability to achieve such a quick turn around with these spindles. We've rebuilt Enshu spindles from 5-axis, horizontal, and vertical machining centers for a variety of applications.  We have the technology and experience to rebuild your Enshu spindle quickly and efficiently to get you back up and running.
The spindle technicians at our company utilize some of the most sophisticated diagnostic equipment to test and balance spindles. Whether they are belt driven or direct driven spindles, we are capable of testing any of them. Even components such as encoders, sensors, proximity switches and acoustic devices can be tested by us.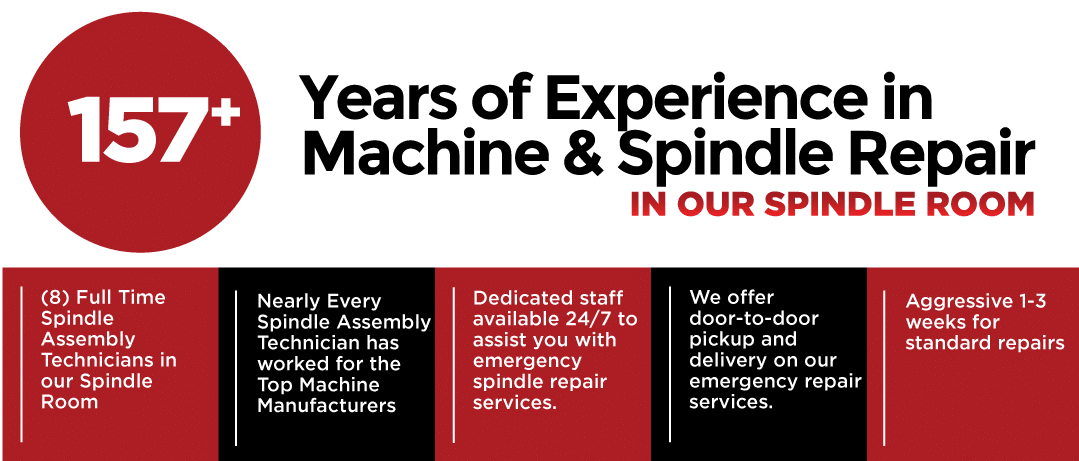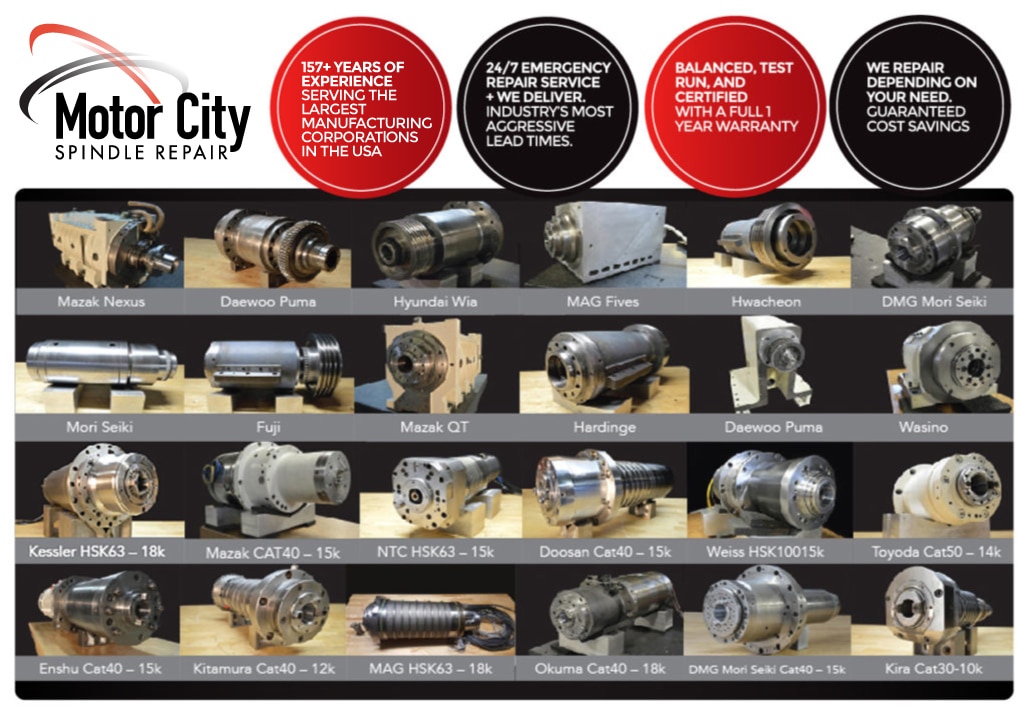 All Quotations are 100% free of charge and are accompanied by a detailed failure analysis report!
Request a Quote