Motor City Spindle Repair is the leader in HMC Spindle Repair. Our spindle technicians are some of the most skilled and experienced in the industry. They have worked on countless HMC spindles for many spindle manufacturers and are confident they can repair any spindle sent to us.
Weather your horizontal machining center is belt driven, gear driven, or motorized we are capable of repairing and testing it. Our facility houses state of the art testing equipment, which helps our spindle technicians fine tune spindles with extreme precision. Balance is incredibly important for the longevity of a spindle, which is why we employ spindle technicians who balance spindles with precision and accuracy. We are able to repair direct drive HMC spindles, and can test and replace any type of components that are needed in their repair; including sensors, encoders, proximity switches and other electrical components.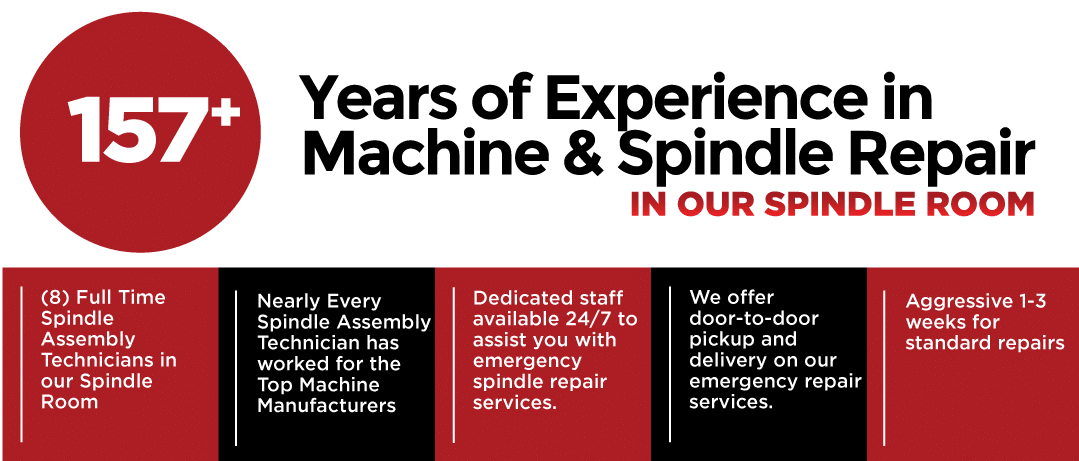 All Quotations are 100% free of charge and are accompanied by a detailed failure analysis report!
Request a Quote