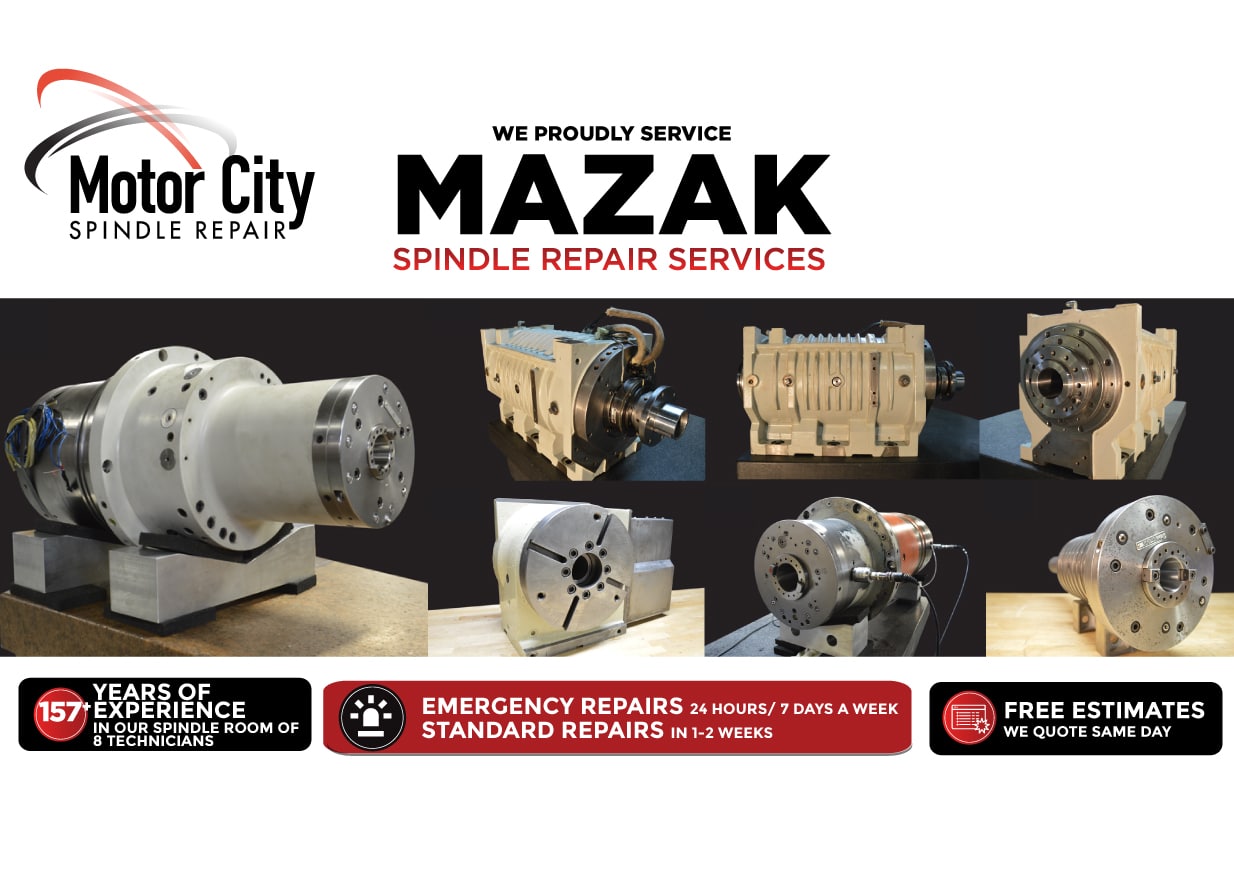 We specialize in Mazak Spindle Repair Services and have extensive experience rebuilding and repairing various parts of Mazak spindles. Our experience is primarily with 5-Axis, HMCs, VMCs, and Turning Centers. Thus, our spindle technicians have many years experience in the industry and are some of the most skilled in the Midwest.  Motor City Spindle Repair routinely utilizes our advanced diagnostic equipment to test and balance spindles which allows our spindle techs to fine tune spindles to such a degree that they will last for a very long time without even exhibiting signs of wear and tear.
Mazak produces the most widely used machine tools in the industry. Mazak machine tools range from precision CNC applications to heavy-duty milling applications. Mazak's continuous commitment to be a leader in advanced technology solutions for CNC machines gives their customers consistent access to new cutting-edge innovative solutions. Therefore ,they have further solidified their position as the North American leader in design and manufacturer of machine tools.
With our experience with thousands of previous repairs, we are able to provide a good estimate prior to examination. Motor City Spindle Repair always offers 100% Free Evaluations and in many cases 100% Free Shipping. So if you have a Broken CNC Spindle please call us.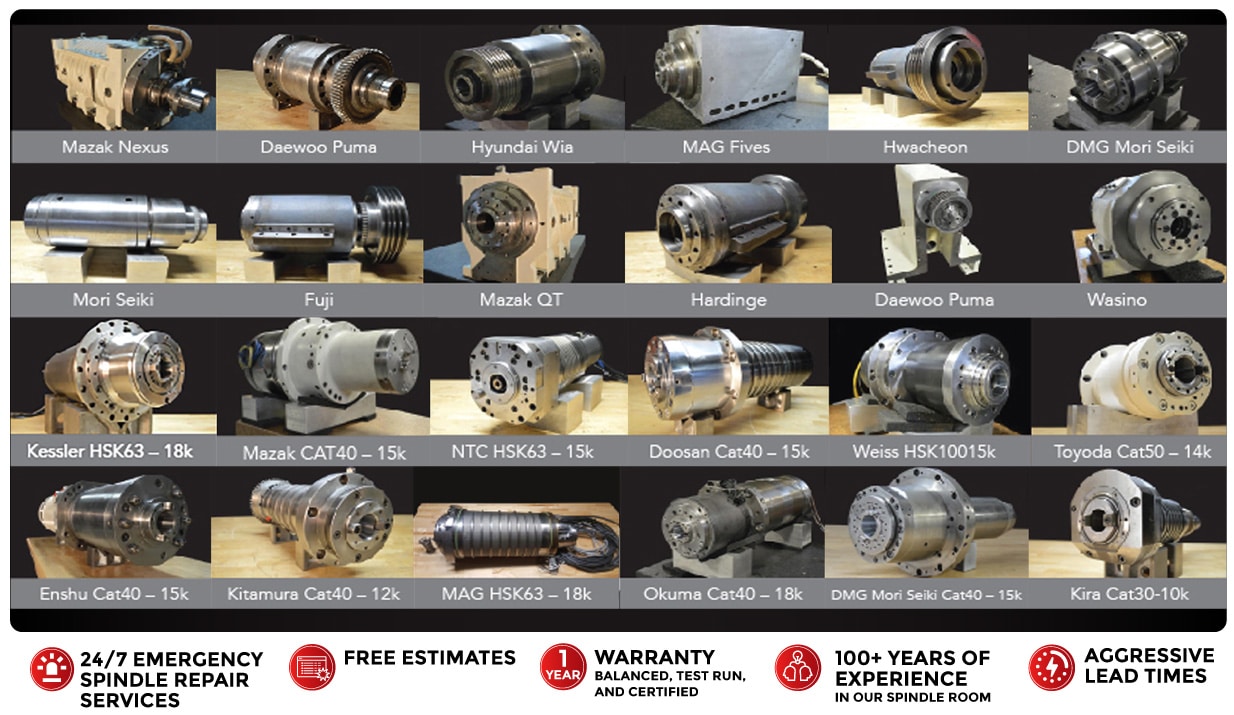 MAZEK SPINDLE REPAIR PARTIAL LIST OF REPAIR:
A partial list of Mazak spindles we have experience with:
H
HYPERQUADREX
INTEGREX
Nexus
QT
QTN
Variaxis
VERSATECH
VTC
All Quotations are 100% free of charge and are accompanied by a detailed failure analysis report!
Request a Quote