In the century that NSK has been in business they have become the only company that offers complete machine tool development and supply services. NSK manufactures a wide variety of belt driven, electric motor and pneumatic spindles for grinding, milling, and turning applications; they even produce world renowned precision bearings and ball screws. Our spindle technicians have repaired all sorts of NSK spindles over the years. Motor City Spindle Repair is confident in our ability to repair any NSK spindle, bearing or ball screw in a expedient and precise manner.
We are one of your best options for NSK spindle repair. We have extensive experience repairing NSK spindles efficiently and precisely. Motor City Spindle Repair has a reputation for repairing spindles faster than most other repair facilities, while never sacrificing precision. Our secret is our highly skilled spindle technicians, whom are some of the best in the industry. Their abilities coupled with our state of the art diagnostic equipment, allow our technicians to balance and fine tune spindles with expert precision. The result is a precisely built and balanced spindle that will run efficiently for a long time.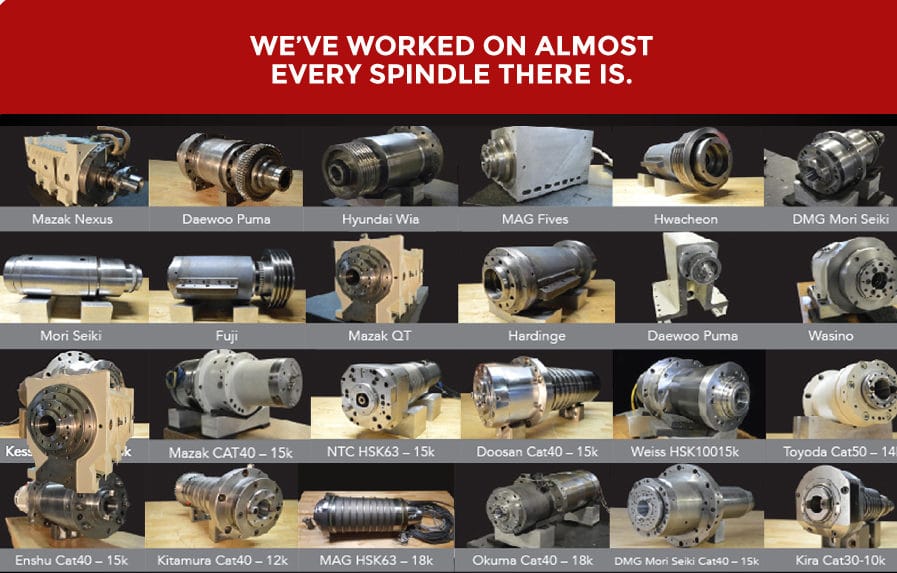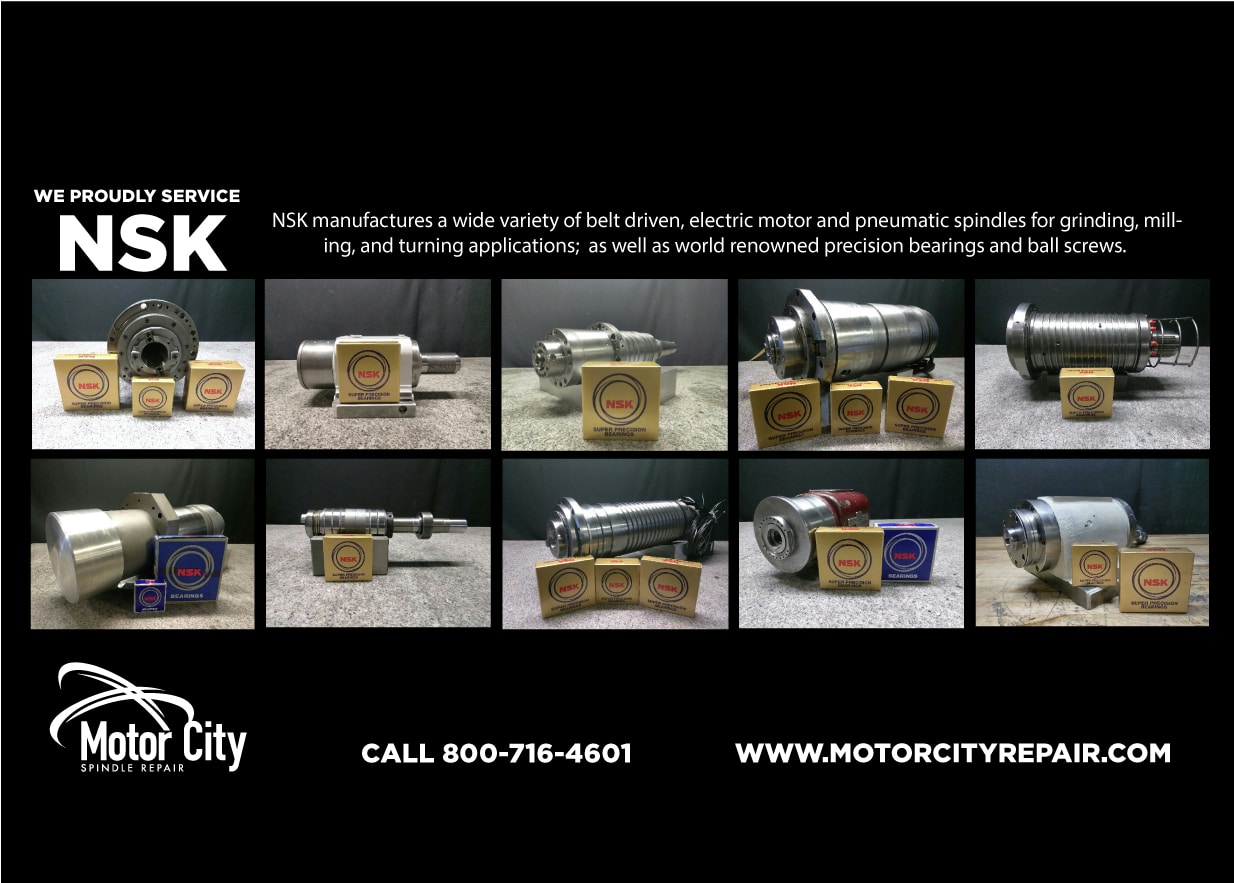 PARTIAL LIST OF NSK PRODUCTS WE HAVE REPAIRED
E series
HES series
LZ series
If your machine tool spindle is not listed please give us a call at 734-261-8600.
All Quotations are 100% free of charge and are accompanied by a detailed failure analysis report!
Request a Quote