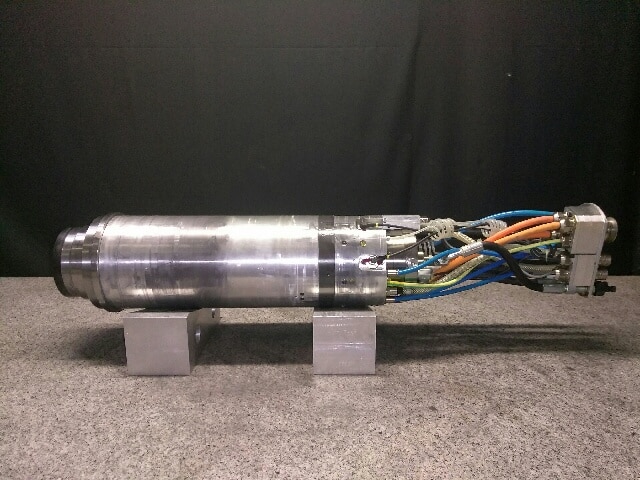 Motor City Spindle Repair has extensive experience with repairing various types of Alfing machine tools. We offer spindle repair services for Alfing machine tools which typically run Kessler spindles.  These units range in from 8,000 to 32,000 rpm.  All of which we can rebuild and test run at our facility. If you have a Alfing spindle that is in need of repair, give us a call or fill out our form for a free quote.
Motor City Spindle Repair has the capability to repair motorized Alfing spindles, which can be a more in-depth process when it comes to sensors, encoders and various other electronics. We have state of the art equipment to test all aspects of your direct drive spindle to ensure it functions to the OEM specification. We perform both a dynamic and static balance of all spindle components. This ensures the least amount of vibration produced by your spindle, thus ensuring the spindles longevity.
Please see below list for a few of the Alfing spindles we have rebuilt:
Alfing AS-600,
Alfing AK-204, AK-303, AK-402
Alfing AL-204, AL-303, AL-402, AL-602
If your machine tool spindle is not listed please give us a call at 734-261-8600.
All Quotations are 100% free of charge and are accompanied by a detailed failure analysis report!
Request a Quote