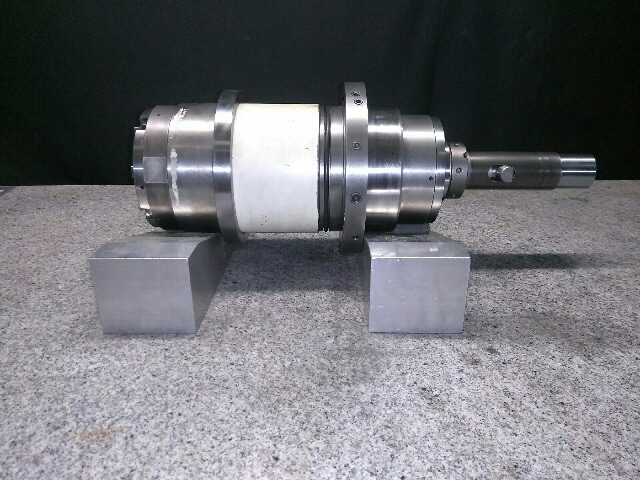 Motor City Repair has built countless Enshu Spindles of many different makes and models. We have become exceedingly efficient at it, and pride ourselves in our ability to achieve such a quick turn around with these spindles. We've rebuilt Enshu spindles from 5-axis, horizontal, and vertical machining centers for a variety of applications.  We have the technology and experience to rebuild your Enshu spindle quickly and efficiently to get you back up and running.
The spindle technicians at our company utilize some of the most sophisticated diagnostic equipment to test and balance spindles. Weather they are belt driven or direct driven spindles, we are capable of testing any of them. Even components such as encoders, sensors, proximity switches and acoustic devices can be tested by us.
Spindle vibrations are one of leading symptoms of spindles that need repair. This can be prevented or postponed for much longer if a spindle is properly balanced. With advanced equipment, our experienced spindle technicians are able to balance spindles with extreme accuracy, to ensure they run for a long time.

Please see below list for a few of the Enshu spindles we have rebuilt:
Enshu JE30S, JE50S, GE460H, GE480H, GE580H, GE590H
Enshu EV360T, EV400, ES450, EV450T, EV530S, EV530, EV650C
If your machine tool spindle is not listed please give us a call at 800-716-4601.
All Quotations are 100% free of charge and are accompanied by a detailed failure analysis report!
Request a Quote