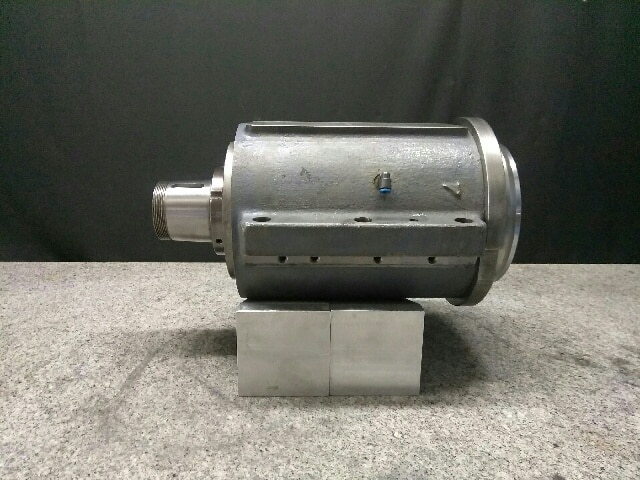 The spindle is the heart and soul of any CNC machine tool. When your spindle breaks down, it is frequently one of the most expensive components to repair on any CNC machine. Keeping a functional spare spindle in your inventory for every make and model machine tool in your facility is not an option for companies who perform CNC machining operations. Finding a spindle repair company that understands what emergency spindle repair service is and how to best deliver high quality repairs can be the difference between reaching your production goals and shutting down your customers.
At Motor City Spindle Repair, we understand that when your machine tool spindle goes down, what's most important is bringing your machining center back up and running. We offer a quick and efficient rebuild of your Fuji spindles by the best trained spindle technicians in the industry. Our team holds extensive experience rebuilding most of the Fuji machining center spindles for 5-axis, Horizontal, Vertical, Milling, and Turning applications. Every component in the spindle is tested and balanced, so the spindle is working like it was new. The static and dynamic balancing our spindle techs do increases the lifespan of the spindles we repair, so they last for a very long time.
A partial list of Fuji spindles this facility has rebuilt:
Fuji ANS-3100, ANS-4000, ANS-4200, ANS-300TTS, ANS-320TTS, FS4-3100, FS4-3200, FS4-3400, FS4-3500, TN-300, TN-400
Fuji ANW-3000, ANW-3500, ANW-4100, ANW-5000, CSD-200, CSD-300, CSD-300R, CSD-400, CSS-300, CSS-400, TNW-3000, TNW-4000, TNW-3500R, TNW-4500R
Fuji GN-3000, GEN-400, VN-40T, VN-40P, VN-50T, VTP 1000, HM-3000, HM-3400, CE-3000, ANS-300TTS, ANS-320TTS, PBS-300, CE-3000
Fuji ANS-3100, VTP-1000, VN-40P, VN-50T
If your machine tool spindle is not listed please give us a call at 734-261-8600.
All Quotations are 100% free of charge and are accompanied by a detailed failure analysis report!
Request a Quote