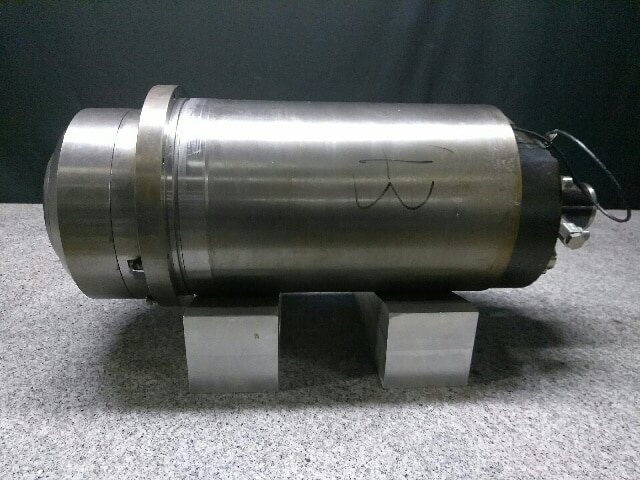 When your spindle crashes or produces excessive vibrations and heat, Motor City Machine Tool Repair is one of the best options to repair your spindle. Weather it is a belt, gear or motor driven spindle, our experienced spindle technicians know how to repair it. With some of the most advanced diagnostic equipment on the market, our spindle techs are able to fine tune your spindle so it runs optimally. Spindle balance is very important for the longevity of a spindles life, which is why we take special care to balance every spindle statically and dynamically so it runs well for a long time.
Motor City Machine Tool Repair has extensive experience rebuilding many types of Grob Systems spindles for a variety of machine tools. This facility has rebuilt Grob spindles for 5-axis, HMC's, VMC's, Turning centers, and grinding applications. Grob spindles offer the best mechanical properties with speeds reaching up to 18,000 RPM and spindle torques up to 1,270nm.
A partial list of Grob spindles this facility has rebuilt:
Grob G series, G300, G500, G700, G320, G520, G720, G350, G550, G750
If your machine tool spindle is not listed please give us a call at 800-716-4601.
All Quotations are 100% free of charge and are accompanied by a detailed failure analysis report!
Request a Quote