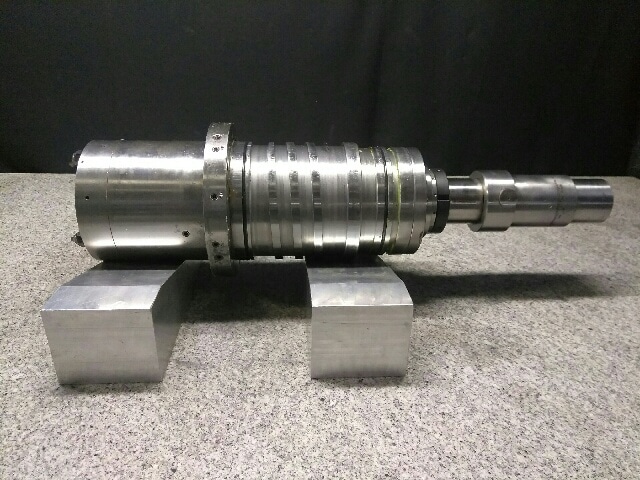 Motor City Spindle Repairl has worked extensively on Kingsbury spindles. Weather they are belt driven or motorized, we have fixed it. We have experience repairing Kingsbury spindles for milling and turning applications. Our Expert Spindle Techs have become exceptionally skilled at repairing Kingsbury spindles. If you have a Kingsbury machine that is down, give us a call or fill out our ONLINE FORM to receive a Free Quote on the repair of your spindle. We are confident that our price, speed and quality of repair will beat any of our competition.
Often times spindles will fail due to excessive heat and vibrations produced while the spindle is running. This is something we are familiar with, and can remedy in most any situation. For almost every spindle repair new bearings, seals and/or O-rings are needed for a spindle. In addition, some parts may need to be chrome and ground to be back to the factory specifications of the spindle. After a spindle is fully assembled, we test run the spindle at the spindles maximum RPM, and balance the spindle so it is running optimally. This balance is key to the long lasting performance of a spindle. We are confident that after a spindle is repaired by us, it will last well over its year warranty.
Please see below list for a few of the Kingsbury spindles we have rebuilt:
Kingsbury VM Series, VMC960, VMC1466 38C, VMC600, VMC960, VMC1466,
Kingsbury VMC1466-50, VMC1466-50WB, VMC1466C, VMC1466 38CWB, VMC600C
Kingsbury HM Series, HM-500
Kingsbury Cyber Cell Series, Cyber-Cell, Cyber-Cell II
Kingsbury VTC series, VTC-4
If your machine tool spindle is not listed please give us a call at 734-261-8600.
All Quotations are 100% free of charge and are accompanied by a detailed failure analysis report!
Request a Quote