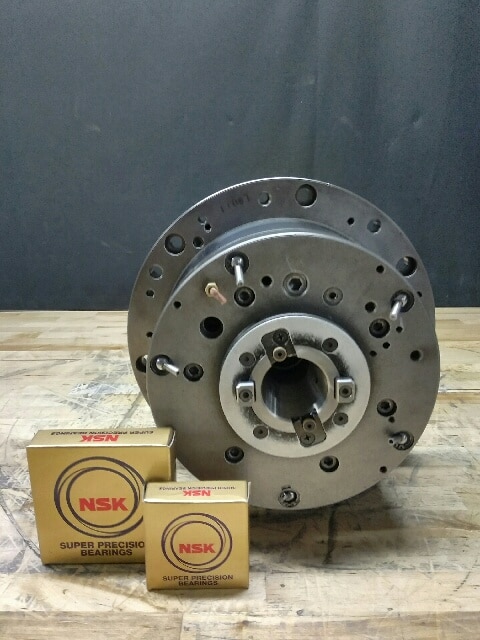 Motor City Spindle Repair has much experience with rebuilding all types of Matsuura spindles, from 5-axis machining centers, vertical machining centers, to horizontal machining centers. We have some of the most skilled spindle technicians in the North East. Our facility utilizes some of the most advanced technology for testing and balancing spindles. All of these factors allow us to repair spindles for our customers faster than any other North American facility, and with extreme accuracy.
Matsuura, a Japanese machine tool innovator in high speed spindles, features leading edge gauging equipment installed throughout its machines. They are an international corporation with locations in North America, the United Kingdom and Germany. Their catalog of advanced machine tools includes vertical machining centers, horizontal machining centers & 5-axis machining centers. The spindle techs here at Motor City Spindle Repair have experience rebuilding many models of the Matsuura brand, they are quite confident in their abilities to repair any Matsuura spindle.
A partial list of Matsuura spindles this facility has rebuilt:
Matsuura RA4, 760, 600, MAM72 Series, MAM72-35V, MAM72-63V, MAM72-100H
Matsuura MC500 – DC, 760-V-DC, MC800V, MC 900H
Matsuura MC-1000V, MX Series, MX-520, MX-850
Matsuura Linear Motor Series, LX-160, LF-160/LV-500, LS-160
Matsuura V Plus Series, V.Plus-550, V.Plus-800
Matsuura VX Series, VX-1000, VX-1500,
Matsuura H.Plus Series, H.Plus-300, H.Plus-405, H.Plus-500, H.Plus-630/800
Matsuura CUBLEX Series, CUBLEX-63
If your machine tool spindle is not listed please give us a call at 734-261-8600.
All Quotations are 100% free of charge and are accompanied by a detailed failure analysis report!
Request a Quote