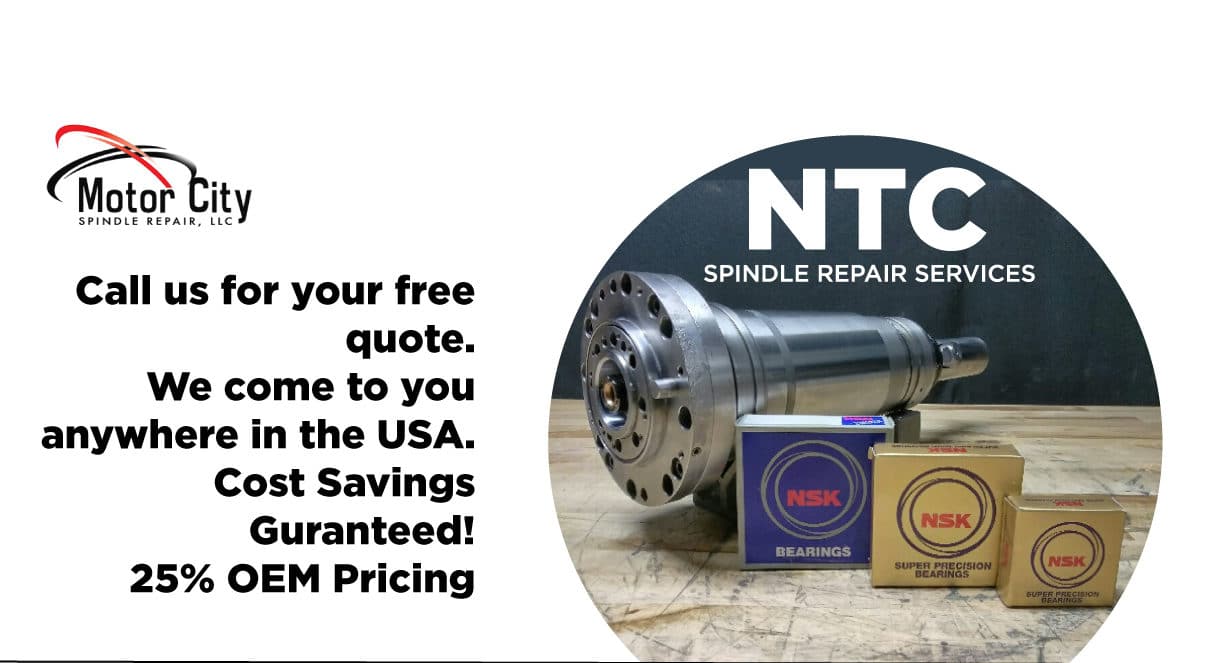 Motor City Spindle Repair has ample experience with NTC Spindle Repair Services.
NTC is a subsidiary of Komatsu, which has been around for over six decades as a leading producer of machine tools globally.
NTC is known for the precision and reliability of their machining centers and we have experience rebuilding most of the NTC spindles.
Motor City Spindle Repair understands the expedience needed to get a machine up and running again.
Our staff of experienced spindle technicians are able to repair nearly any spindle sent to our facility.
We have the best spindle technicians in the midwest.
Our techs have the ability to balance spindles with extreme precision, with the aid of our highly advanced diagnostic equipment.
We are confident that any NTC spindle sent to us can be repaired in an expedient and precise manner.
If your machine tool spindle is not listed please give us a call at 734-261-8600.
All Quotations are 100% free of charge and are accompanied by a detailed failure analysis report!
Request a Quote