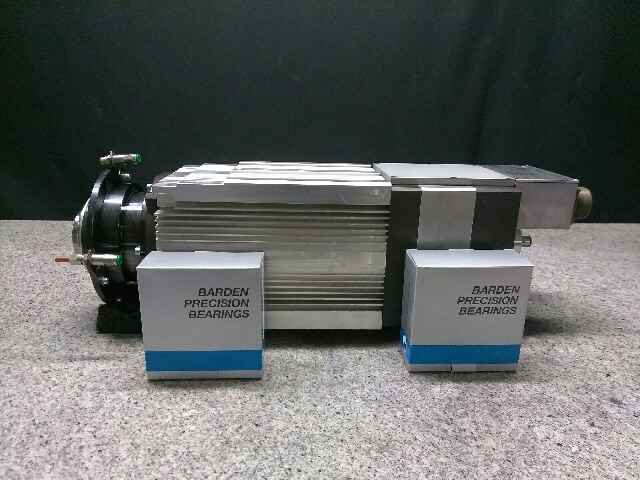 In this facility, we have ample experience rebuilding all types of Omlat spindles. Frequently rebuilding the very popular 24,000 RPM milling spindles found in many Komo routing machines among others. As well as experience rebuilding Omlat motorized spindles, such as the large HSK A63 and HSK a100 designs found in vertical and horizontal machining centers.
Motor City Spindle Repair offers complete Omlat spindle repair services for milling, turning, and grinding applications. The majority of Omlat spindles are motorized and are accompanied by complex encoders, sensors and proximity switches. This facility carries the technology to test, repair and/or replace all the electrical components. We have a reputation of repairing spindles quickly and with expert precision.
Omlat is an Italian spindle manufacturer known for its first rate high speed and electro spindles (motorized) found in a wide range of CNC machines. Omlat has been in business for over 70 years, and their spindles can be found in all types of machining centers and routing machines nationwide. Omlat manufactures spindles directly to many machine tool builders, and designs spindles for special machines for machine tool upgrades.
A partial list of Omlat spindles this facility has rebuilt:
Omlat ELV series electric grinding spindle repair:
Omlat ELV 1, 2, 3, 4,
Omlat ELV 2, 3, 4
Omlat EL 10, 12, 20, 30, 40
Omlat Belt driven spindle repair:
Omlat MA-3, MA-4, MA-5, MA-6, MA-7, MA-8, MA-9, MA -10 all I.D. grinding spindles
Omlat ME and MH series belt driven grinding spindles
Omlat MN series O.D. belt driven grinding spindles
Omlat MV series I.D. grinding spindles with internal bore connection
Omlat MZ series such as the MZ-3 thru the MZ-10
Omlat Internal Grinding Electrospindle repair:
Omlat L series and Omlat M series internal grinding motorized spindles
Omlat L 30/60 thru the Omlat M 90/120
Omlat P 12/15 thru the Omlat P 75/90
Omlat SP 12/15 thru the Omlat SP 90/120
Omlat RCA 25/20 thru the Omlat RCA 30/30
Omlat External Grinding Spindle repair:
Omlat EL 1 thru the Omlat EL 4
Omlat ELV 1 thru the Omlat ELV Omlat ELT series
Omlat ETV series
Omlat Milling Electrospindles:
Omlat OMC-80 thru the Omlat OMC 340
Omlat OMP -100 thru the Omlat OMP 350
Omlat OM5-150 thru the Omlat OM5 350
Omlat OMCT-120 thru the Omlat OMCT 325
Omlat Delta series electrospindles
If your machine tool spindle is not listed please give us a call at 800-716-4601.
All Quotations are 100% free of charge and are accompanied by a detailed failure analysis report!
Request a Quote