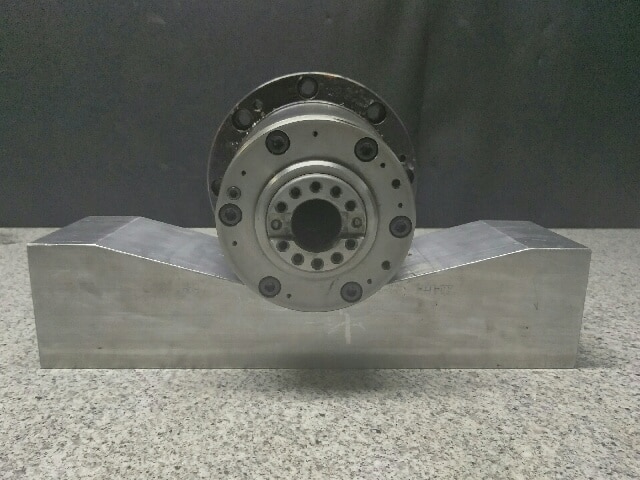 Motor City Machine Tool Repair holds extensive experience rebuilding most makes and models of Toyoda spindles, particularly ones that are in production in North America. Which includes, everything from the popular Motorized variable preload Toyoda FA series spindles, to the gear driven Toyoda FH spindles. The spindle technicians that work at our facility are some of the most skilled and experienced in the Mid West. They consistently repair spindles with speed and precision, making us one of the most reliable repair facilities in North America.
The key to our success is the ability to re-qualify all critical dimensions with many of the large high speed motorized spindles found in Toyoda machines. Our extensive testing capabilities, such as dynamic balancing at Max RPM, has provided us with great success rebuilding Toyoda spindles.
In 1941, Toyoda Machinery began as an innovative machine manufacturer. Many of their state of the art CNC machining centers and grinding machines can be found in tier 1 and tier II Japanese automotive OEM and parts manufacturers around the world. In 2006, Toyoda Machine Work merged their Machine building expertise with the bearing and steering excellence of Koyo Seiki to form JTEKT.
Motor City Machine Tool Repair also rebuilds Toyoda grinding spindles. Most of these spindles are hydrostatic in design. Concentricity between the hydrostatic bearings and shaft are critical to the success with these types of spindles. Toyoda manufactures top performing Universal, Cylindrical and Cam and Crank grinding machines.
This facility also holds experience with Toyoda TG, G series and GE and GF grinding spindles.
A partial list of Toyoda spindles this facility has rebuilt:
Toyoda FA series motorized horizontal spindles, FA 550, FA 450, FA 630, FA 800, FA 100
Toyoda FH gear driven spindles FH55, FH45,
Toyoda FH-J 500, FH 400J, FH450S, FH450J
Toyoda FH-S series
Toyoda FV965, FV1165, FV 1480, FV 2090
Toyoda vertical machining center spindles also known as RB, LB and SB series
Toyoda gantry mill spindles MG series
If your machine tool spindle is not listed please give us a call at 800-716-4601.
All Quotations are 100% free of charge and are accompanied by a detailed failure analysis report!
Request a Quote