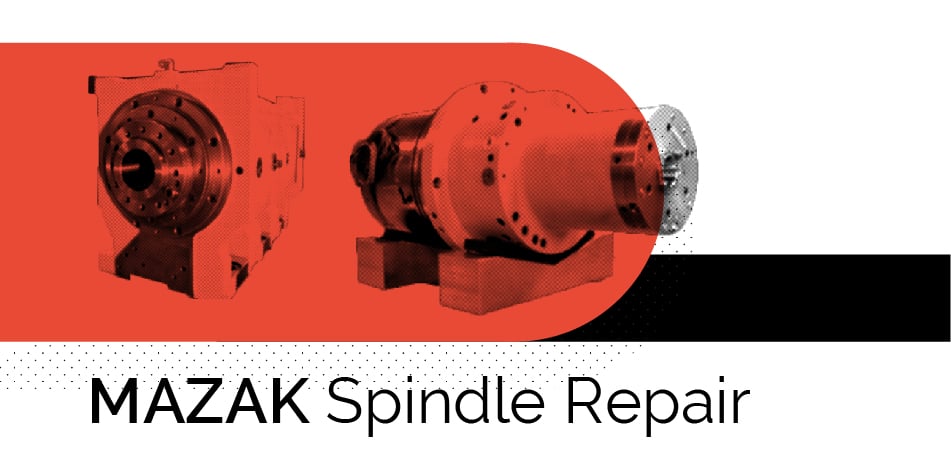 Motor City Machine Tool Repair has extensive experience rebuilding various makes and models of Mazak spindles. With further experience in rebuilding Mazak spindles for 5-Axis, HMCs, VMCs, and Turning Centers. Our spindle technicians have many years experience in the industry and are some of the most skilled in the Midwest. They routinely utilize our advanced diagnostic equipment to test and balance spindles. This allows our spindle techs to fine tune spindles to such a degree that they will last for a very long time without exhibiting signs of wear and tear.
Mazak produces some of the most widely used machine tools in the industry. Mazak machine tools range from precision CNC applications to heavy duty milling applications. Mazak's continuous commitment to be a leader in advanced technology solutions for CNC machines gives customers consistent access to new cutting-edge innovative solutions. This further solidifies its position as the North American leader in design and manufacture of machine tools.

A partial list of Mazak spindles this facility has rebuilt:
Mazak Variaxis 630, Variaxis 400, Variaxis 730
Mazak VTC 20B, VTC 300-C, VTC 800
Mazak INTEGREX Series, 400-IV, 300-IV, 200-IV, 100-IV
Mazak H 630, H 800, H 400
Mazak Nexus HCN, HCN 10800, HCN 8800, HCN 6800, HCN 4000
Mazak Nexus VCN Series,
Mazak QT 15, QT 20, QT 250, QT 300,
Mazak QTN 450, QTN 200, QTN 550, QTN 6100, QTN 6200
Mazak VARIAXIS Series
Mazak VERSATECH Series
Mazak HYPERQUADREX Series
If your machine tool spindle is not listed please give us a call at 800-716-4601.
All Quotations are 100% free of charge and are accompanied by a detailed failure analysis report!
Request a Quote