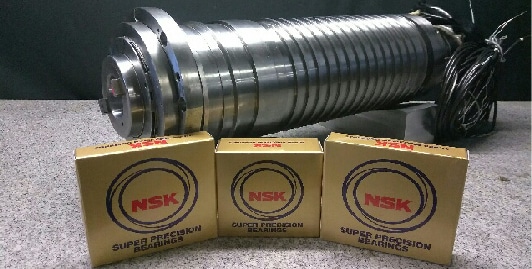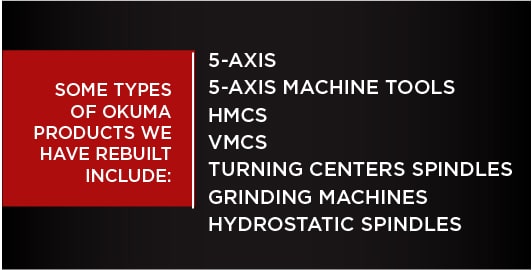 Okuma offers a wide variety of machines for various applications. This facility has worked extensively on Okuma spindles. The Okuma machine tool has been a very popular machine to repair over recent years and continues to be a top unit for 2015. With vast experience in rebuilding all types of Okuma spindles for a variety of machine tools, Motor City Spindle Repair is your expert technician in Okuma. We have rebuilt the following Okuma spindles: 5-axis machine tools, Okuma HMCs, Okuma VMCs, Okuma Turning Centers spindles, grinding machines (rolling element bearings) and Okuma Hydrostatic spindles.
You may be experiencing the following problems with your spindle: bearing contamination, crashed spindle, excessive vibration, lack of lubrication or various other issues. Our vast knowledge in working with Okuma spindles will leave you rest assured of a high quality repair service. Okuma spindles often tend to have lubrication issues, and it is why this facility has the ability to upgrade lubrication systems and customize Okuma Spindles from oil lubrication to grease.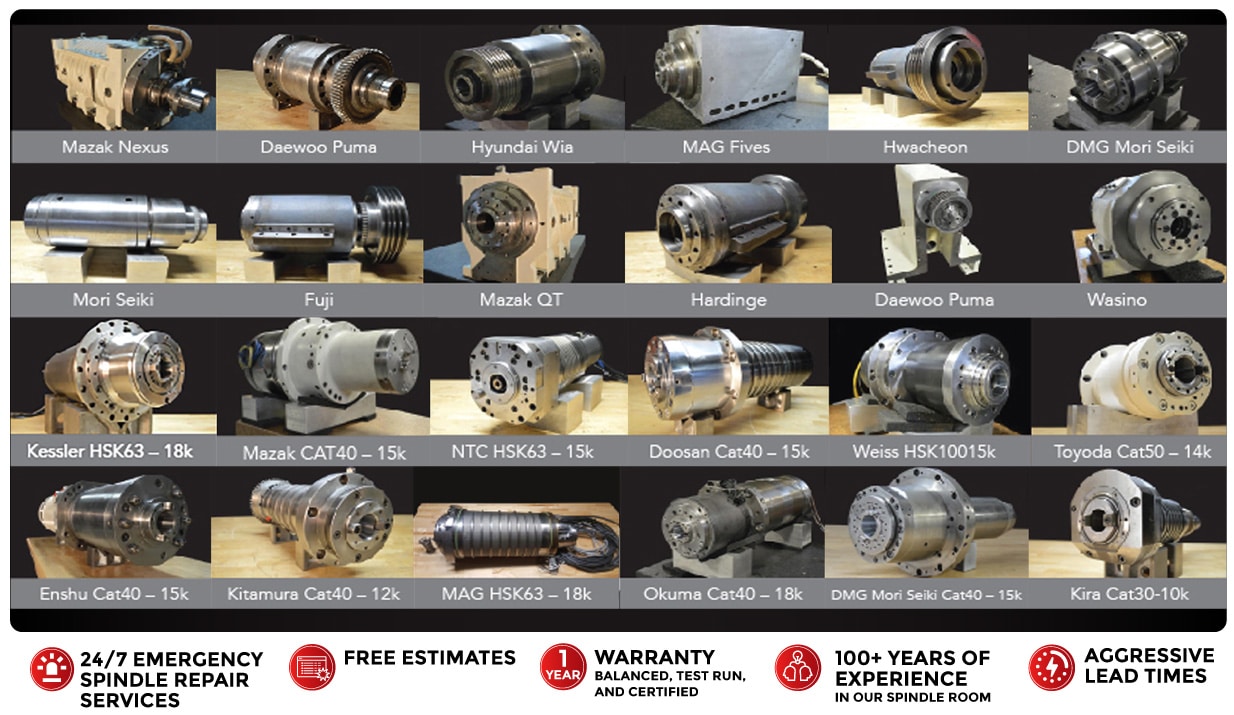 A partial list of Okuma spindles this facility has rebuilt:
1SP-V
2SP
Cadet
G
GA/GP
GENOS
LB
LOC
LT
LU
MA
MACTURN
MB
MF-V
MILLAC
MU-V
MULTUSVTM
VTT
Contact us if your machine tool spindle isn't listed.
All Quotations are 100% free of charge and are accompanied by a detailed failure analysis report!
Request a Quote