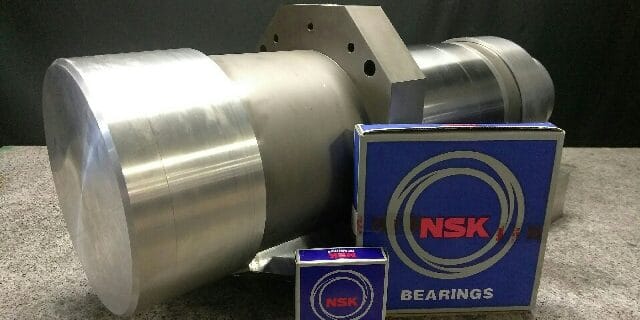 Motor City Machine Tool Repair specializes in 5-Axis spindle repair. Our spindle technicians have rebuilt many different makes of 5-Axis machining center spindles over the years, including: Mori Seiki, Okuma, MAG, Mazak, Chiron, & Haas to name a few. They are quite confident in their ability to repair any 5-axis spindle sent to us.
Motor City Machine Tool Repair offers some of the fastest lead times in the industry. We typically perform standard repairs in one to two weeks, and emergency repairs in as little as one day, depending on the work scope. A major factor that aids in the speed of our repairs is our experienced spindle technicians, who know how to repair nearly any spindle. Another factor that increases our speed of repair is our advanced testing equipment, that allows us to balance spindles with more speed and precision than our competitors.
Five axis spindles are some of the most advanced machining centers in the industry. Often times they are motorized spindles, which include electrical components, sensors, and encoders. These components allow the spindle to run with exacting control and precision from the computer controls. The technicians we employ are able to test all of these electrical components with their advanced diagnostic equipment and can replace anything as needed.
All Quotations are 100% free of charge and are accompanied by a detailed failure analysis report!
Request a Quote