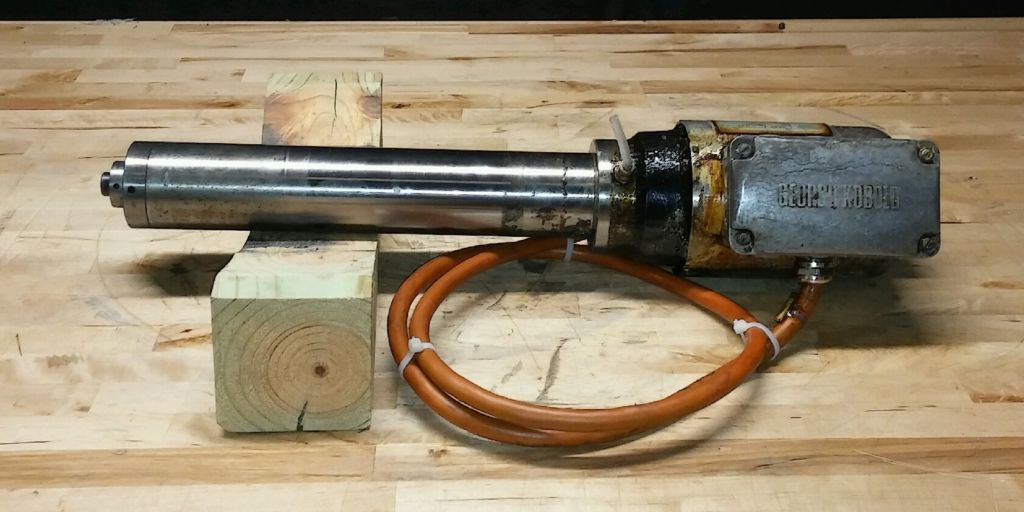 Air bearing spindles are often found in the precision rotary fixture industries.  They are frequently very high speed and high precision spindles used for light load capacity and minimal stock removal for drilling, milling, dicing, grinding, and routing applications. Rebuilding an air bearing spindle can be very difficult.  Anyone attempting to rebuild these units better have a strong understanding of how to properly requalify spindle components such as spindle shafts, tapers, pilot IDs, bearing journals, housing bores, and have excellent balancing and testing equipment.  That is why air bearing spindle repair is a part of the Motor City Machine Tool spindle repair business.
At Motor City Spindle Repair our extensive CNC machining  and grinding capabilities combined with our experience rebuilding high frequency grinding spindles, make air bearing spindle rebuild an easy fit.  We rebuild air bearing spindles up to the 150,000 RPM range. We can also re-manufacture & manufacture any components out of an air bearing spindle. We can repair, rebuild and re-manufacture every component in an air bearing spindle. We also have the technology to test and verify all electrical components are working to the OEM spec.
As with all our spindle repairs, we rebuild spindles to the OEM specification. We test run all air bearing repairs in house while performing vibration and temperature analysis. We check bearings for velocity and displacement to improve spindle performance and spindle life.
At Motor City Spindle Repair we understand the importance of decreasing machine down time and we strive to provide fast, economical quotations. We have the most aggressive lead times in the industry and back up our repairs with OEM warranties same as new.
All Quotations are 100% free of charge and are accompanied by a detailed failure analysis report!
Request a Quote