Motor City Spindle Repair specializes in boring mill spindle repair. Our Staff of experienced spindle technicians have repaired countless boring mills from many different manufacturers. They have repaired boring mills weighing 20 lbs to several tons.
We offer some of the fastest lead times in the Mid West, with Emergency repairs performed in as little as one day. Our standard lead times are around one to two weeks, which is much faster than our competition.
Having a balanced spindle is especially important for boring mills to maintain precise cutting and direction. Our spindle technicians utilize state of the art diagnostic equipment to balance and test spindles after they have been reassembled. They are able to balance them with exacting precision, so that the spindles that leave our facility run optimally for a long period.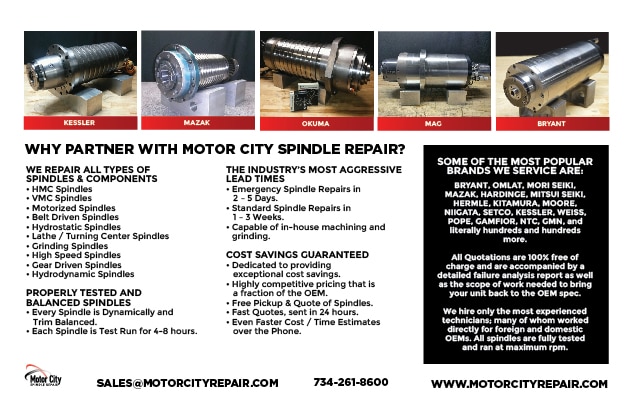 All Quotations are 100% free of charge and are accompanied by a detailed failure analysis report!
Request a Quote