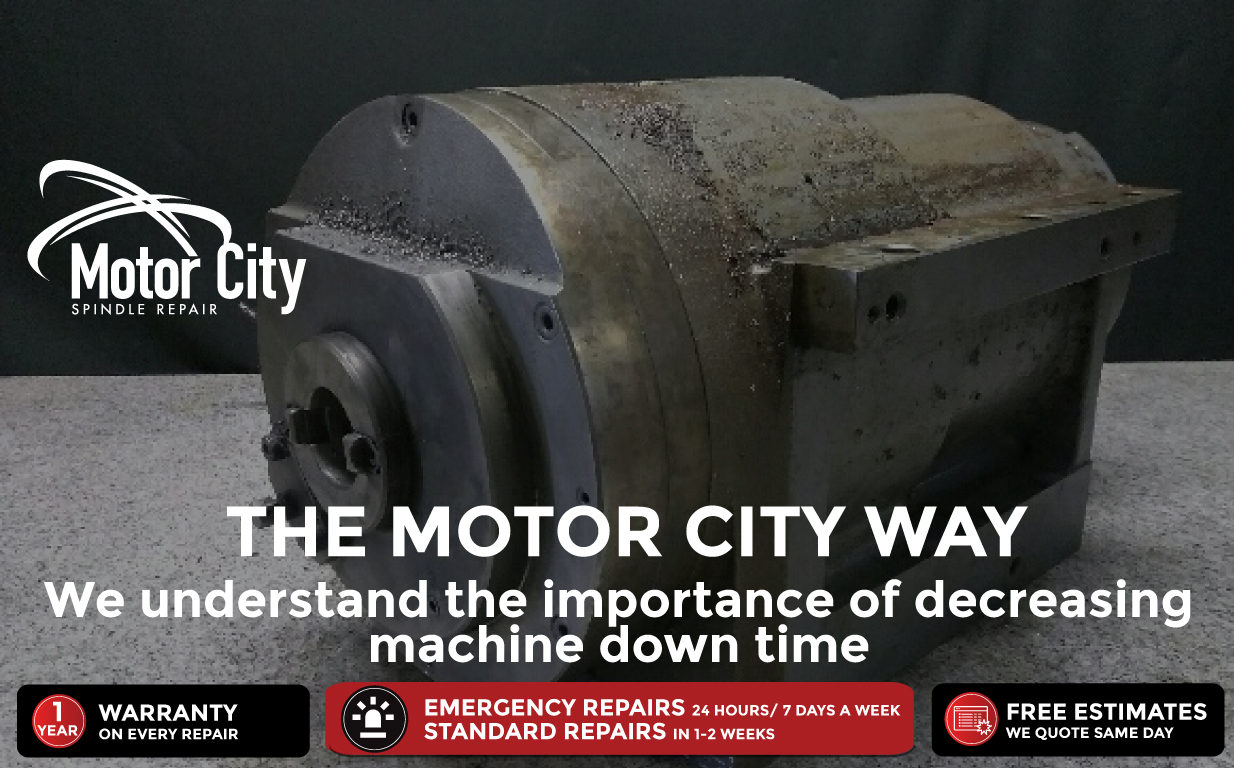 Motor City Spindle Repair is the Authority on Box Spindle Repair.  Yes, we do specialize in CNC Motorized Spindle Repair, but the staff at Motor City Spindle Repair came from some of the largest Box Spindle Manufacturers in North America.  We know Box Spindles, but better yet we understand what our customers need.  Are you dealing with vendors that offer 1 week, 2 week, or 3-4 week lead times?  If so, try Motor City Spindle Repair.  We are the company that deliveries fast and quality repairs.
Box spindle repairs are the simplest of all spindle repairs in the machine tool industry. Motor City Spindle Repair has many years experience repairing box spindles. We continue to receive many repair jobs of these simple, yet incredibly precise and reliable spindles.
Motor City Spindle Repair offers in house grinding and CNC machining capabilities to repair your box spindle or manufacture your box spindle components. We can manufacture shafts, housings, spacers etc… This allows us to provide fast, quality repairs at a cost savings to our customers.  We provide new box spindles and box spindle manufacturing. We can manufacture a spindle from print or reverse engineer from an existing spindle.
As with all our spindle repairs, we rebuild all spindles to the OEM specification. We test run all spindles in house while performing vibration and temperature analysis. We check bearings for velocity and displacement to improve spindle performance and spindle life.
All Quotations are 100% free of charge and are accompanied by a detailed failure analysis report!
Request a Quote