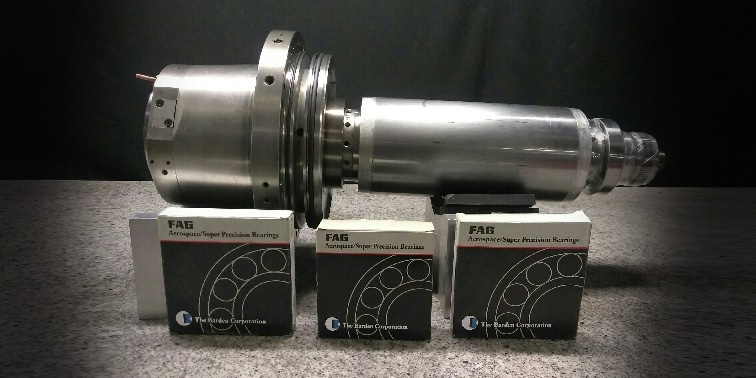 The Specialty. Motor City Machine Tool Repair specializes in CNC Spindle repair. With the ability to repair your CNC spindle from nearly any machine. This state of the art repair facility allows us to repair today's most complicated CNC Spindles. Having repaired CNC spindles as large as a couple tons to high frequency units that exceed 150,000 RPM.
The Options. With the largest variety of spindles in the industry repaired in this facility includes: Motorized, Belt-driven, Cartridge, Block, VMCs, HMCs, Grinders, Spindles, Milling Machines, Lathes and Turning Centers. These spindles are most frequently used for machining, metal, composites, wood, and stone.
The Experience. The bulk of today's machining centers have complicated motorized CNC spindles. These spindles contain a variety of sensors and encoders that allows for them to communicate with one another. Motor City Machine Tool Repair offers the technology to test all aspects of these CNC spindles.
All Quotations are 100% free of charge and are accompanied by a detailed failure analysis report!
Request a Quote