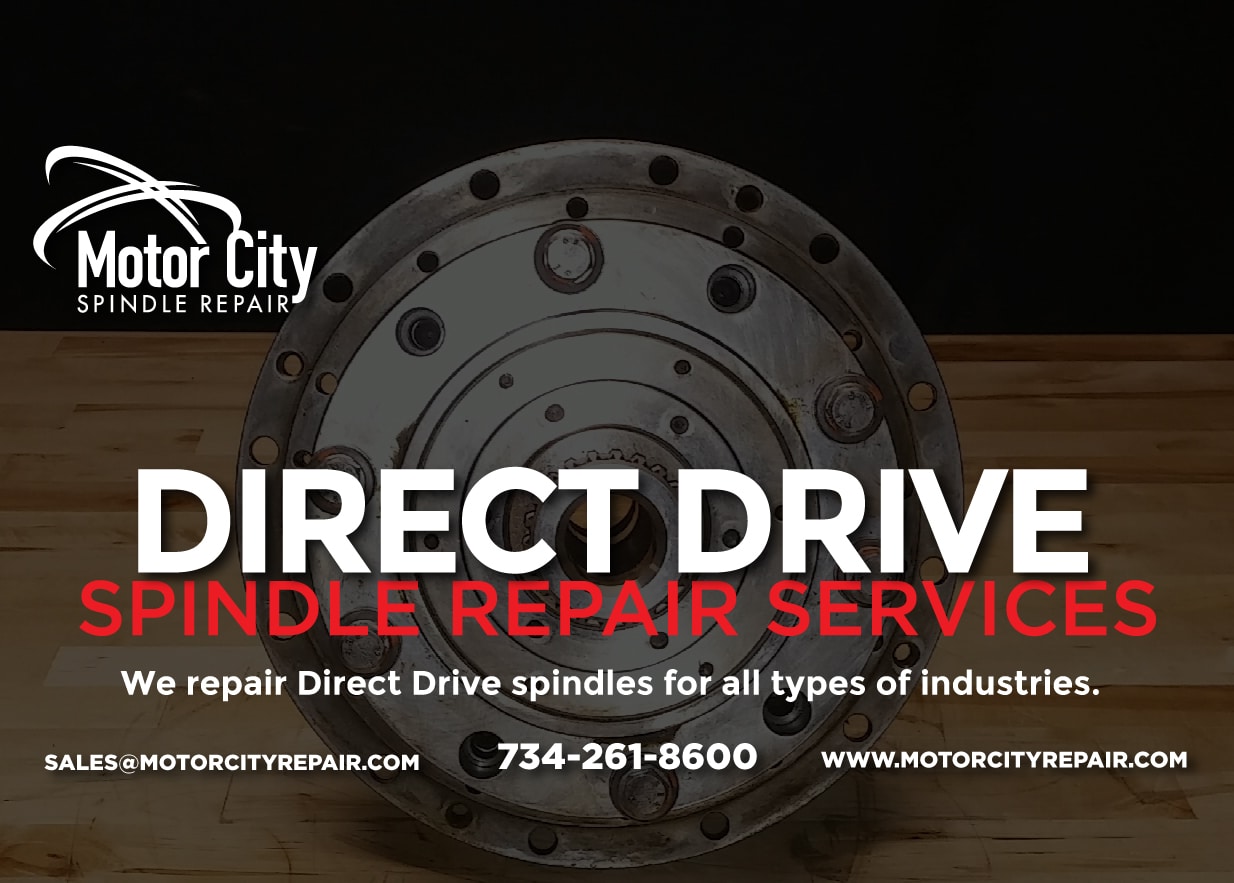 Motor City Spindle Repair specializes in Direct Drive Spindle repair. We can repair your Direct Drive spindle from any HMC, VMC, Turning Center, Grinding Machine, or any other machine. A few of the direct motorized spindles we repair include: Mori Seiki, Mazak, Kessler, OMLAT, Daewoo, Deckel & Doosan among many others.
Our state of the art repair facility allows us to repair today's most complicated Direct Drive Spindles. We repair Direct Drive spindles for all types of industries. When it comes to direct drive spindles, balance is critical to performance. Our highly trained spindle technicians have much experience with dynamic and static balancing of direct drive spindles. This ensures the least amount of vibration produced by your spindle, which translates into longer spindle life. During and after balancing, we utilize advanced equipment to test all aspects of your direct drive spindle to ensure it functions to the OEM specification.
Some direct drive spindles have coolant that runs thru them, when seals fail this can cause the stator to short out.  If the Motor is damaged or burnt out we have the ability to rewind it and encapsulate it to prevent this sort of damage from happen again. Coolant ingression can also damage bearings by washing out lubricant and causing them to overheat due to excessive friction. It is standard for us to replace bearings nearly all repairs, it is something our spindle technicians are very skilled at.
Direct Drive spindles often contain a variety of sensors, encoders, proximity switches and other electrical components that allow them to communicate. At Motor City Spindle Repair we have the technology to test all aspects of these motorized spindles. If one of these components are damaged or not working properly we can replace them and get them back in working order.
All Quotations are 100% free of charge and are accompanied by a detailed failure analysis report!
Request a Quote