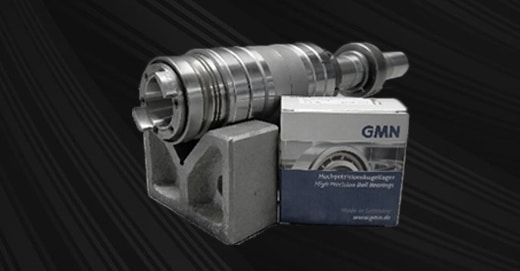 Motor City Spindle Repair is one of the leaders in Fanuc servo motor repair. We have repaired countless fanuc servo motors that are used on many different machines and for various applications. The technicians at our facility have many years experience with repairing, testing and fine tuning servo motors, and are very familiar with most models of the Fanuc brand. We also repair other brands of servo motors, however Fanuc is the brand we have specialized in over the years.
It takes a variety of specialized electric servo motor drives to run servo motors, and also special diagnostic equipment for testing. Motor City Spindle Repair utilizes this advanced equipment to test and balance Fanuc servo motors. We are capable of doing various repairs for servo motors including rewinding, replacing bearings, and replacing electronic components.
Servo Motors are used to power various components of CNC machining centers, such as driving ball screws, rotary tables, or indexing tables. These are integral parts of CNC machining centers, which must run properly for machining centers to make parts. We at Motor City Spindle Repair are able to repair these Fanuc servo motors in a timely and precise manner so that your machine can get back up and running as soon as possible.
A few of the Fanuc Motors we service include: i series, Bi series, DiS series, LiS series, ALPHAi series, ALPHAi-B series, BETAi series, BETAi-B series, BETAiSVSP-B, ROBODRILL DDR series, ROBODRILL DDR-T series, ROBOSHOT series, ROBOCUT series
Motor City Spindle Repair also repairs nearly every other brand of Servo Motor. Contact us for a Free Quote.
All Quotations are 100% free of charge and are accompanied by a detailed failure analysis report!
Request a Quote