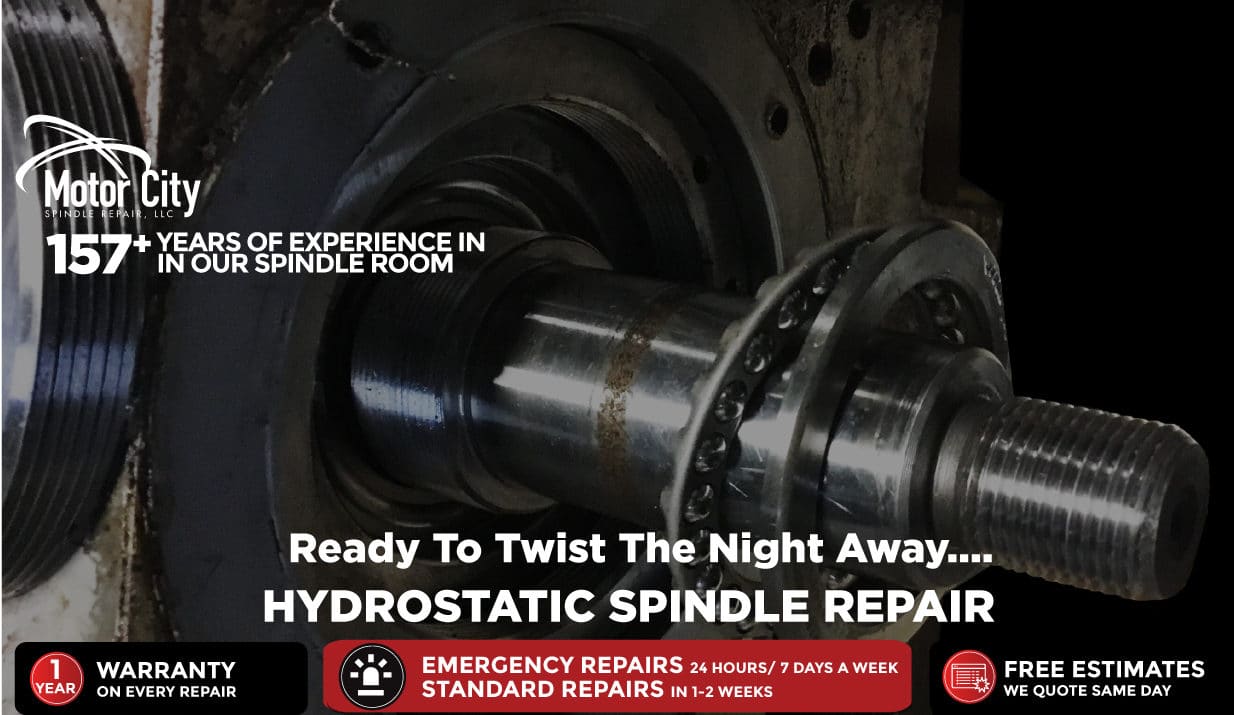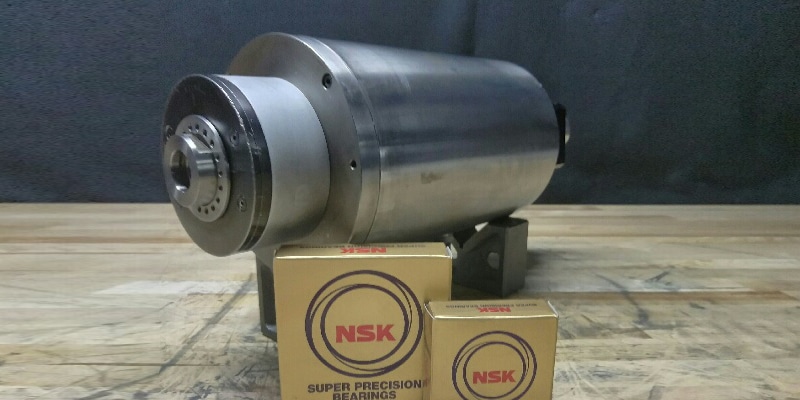 Motor City Spindle Repair specializes in high speed spindles. While some repair facilities are incapable of repairing or testing high speed spindles, we are able to do both for spindles that run as fast as 100,000 RPM. Our advanced equipment and experienced staff of spindle technicians are more than qualified to repair any high speed spindle sent to us.
Often times the extremely fast running spindles will be Hydrodynamic or Hydrostatic Spindles, because they operate with frictionless fluid bearings that don't produce the excessive heat and vibration that steel or ceramic bearings would if they were ran at such high speeds. These fluid bearings are extremely efficient, but can fail due to contaminated oil or damaged seals. Our spindle technicians are quite familiar with these issues and know how to properly get a hydrostatic or hydrodynamic spindle to run to the OEM specifications
All Quotations are 100% free of charge and are accompanied by a detailed failure analysis report!
Request a Quote