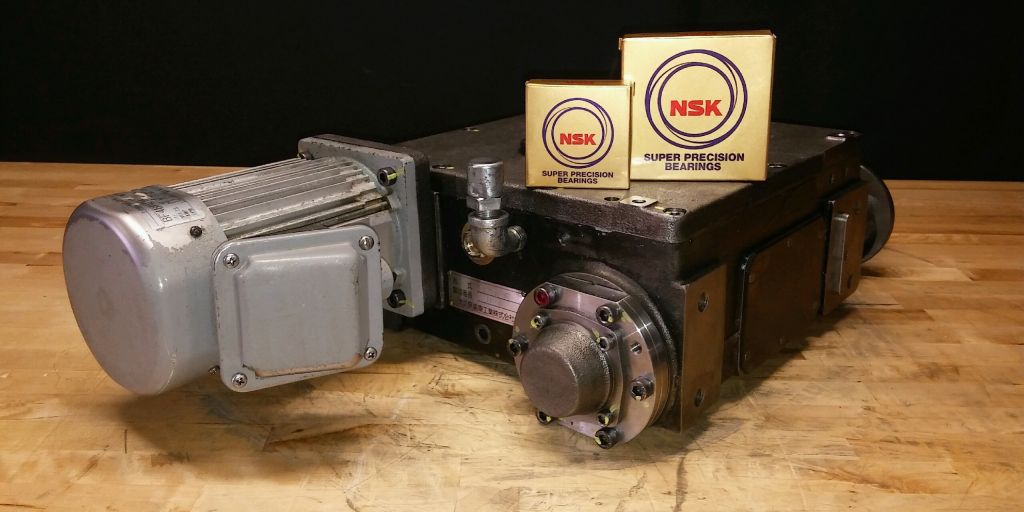 Motor City Spindle Repair has fixed many types of rotary tables for a number of applications. Some brands we have repaired include: Kitagawa, Haas, Weiss, Koma, and Velmex to name a few. We also repair Rotary Indexing tables that can be used for a number of different machining centers. Servo Motors that power these rotary tables can also be repaired by us.
We offer some of the fastest repair times in the industry. We typically turn around rotary tables within one to two weeks, and emergency repairs within a few days. There are several factors that allow us to repair rotary tables so quickly, one is the in house machining that we perform, which cuts down on repair time and cost. We also employ some highly skilled and experienced spindle technicians who have repaired many different rotary tables over the years. The testing equipment we own is state of the art, which aids our spindle technicians with balancing and testing. We guarantee that your rotary table will be running like new after it is repaired by us.
Rotary tables can often have worm gears in them that are used to transfer rotation from the motor to the table. These gears are often of complex design and must be machined with precision to work properly. Our machinists are able to remanufacture whatever components are damaged in your rotary table, to get them performing to the factory specifications. We pride ourselves in our ability to rebuild machines so they run like new.
All Quotations are 100% free of charge and are accompanied by a detailed failure analysis report!
Request a Quote