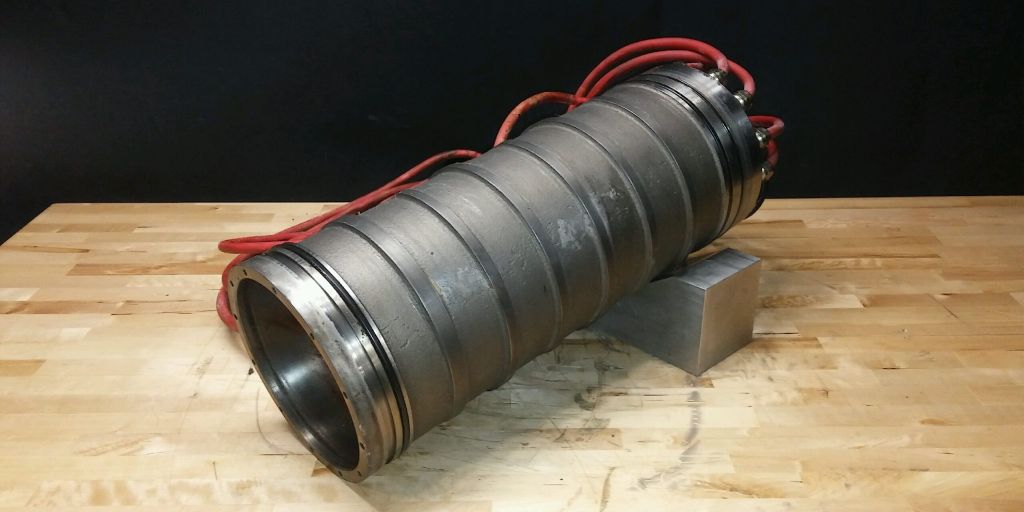 Motor City Spindle Repair specializes in CNC Spindle Motor repair. With the ability to repair your spindle motors from any HMC, VMC, Turning Center, Grinding Machine, or any other application. Our Spindle Technicians are some of the best in the industry, with many years experience repairing countless makes and models of spindles. Our technicians utilize some of the most state of the art equipment for testing and balancing spindles. We are confident that we can repair any spindle motor that is sent to us.
The bulk of today's machining centers are run by complicated spindle motors. These spindles utilize a variety of sensors, proximity switches and encoders that allow them to communicate with one another. Motor City Spindle Repair offers the technology to test all aspects of these CNC spindles and we have the vendors to replace any part needed for your spindle motor.
The most common repairs for Spindle Motors include:
Rewind or recondition windings
Extending Motor Lead Lines
Replaced seals, O-rings and bearings
Re-qualify shaft
Re-qualify encoder wheel
Replace encoder
Replace other electronic components
Servo Motor Repair
If you're in need of repairs for Servo motors, which include: AC servo motors, DC servo motors, Fanuc Servo Motors, Siemens servo motors, Mitsubishi servo motors, Kessler servo motors, Rexroth servo motors, we can assist you. Don't hesitate to email us directly at: sales@motorcityrepair.com or fill out a free quote form to recieve a quote on your Servo Motor Repair needs.
Coolant Ingression Problems
Some spindle Motors have coolant that runs thru them, when seals fail this can cause the stator to short out. If the Motor is damaged or burnt out we have the ability to rewind it and encapsulate it to prevent this sort of damage from happen again, an example of an encapsulated winding is shown in the above right image. Coolant ingression can also damage bearings by washing out lubricant and causing them to overheat due to excessive friction. It is standard for us to replace bearings for all repairs, it is something our spindle technicians are very skilled at.
All Quotations are 100% free of charge and are accompanied by a detailed failure analysis report!
Request a Quote