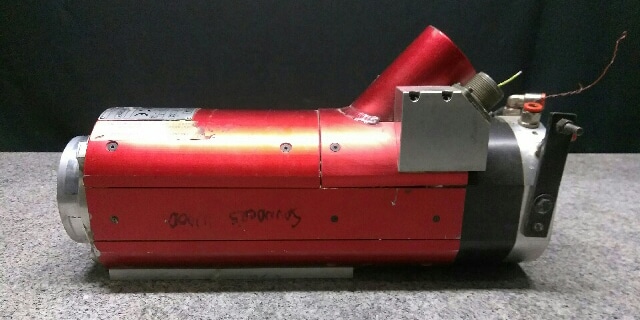 Motor City Spindle Repair specializes in wood working spindles. Our state of the art repair facility allows us to repair today's most complicated Woodworking spindles. We repair Woodworking spindles for all types of industries. When it comes to Woodworking spindle repair, balance is very important for the precision of a spindles performance. Our skilled spindle technicians utilize state of the art testing equipment to properly balance a spindle both statically and dynamically. We guarantee that with the proper rebuild and balance of your spindle, it will be running like new for years to come.
Many wood router spindles are motorized spindles that are a bit more complicated than other spindles. They can often utilize a variety of sensors, encoders, proximity switches, thermistors and acoustic emission equipment that allow them to communicate and run properly. All of these components can be tested by us with the many pieces of advanced diagnostic equipment we own. Our spindle techs have much experience repairing motorized wood working spindles, and are confident they can repair any spindle so that it is running to the manufactures specifications. We are one of the best choice for woodworking spindle repair in the US.
All Quotations are 100% free of charge and are accompanied by a detailed failure analysis report!
Request a Quote