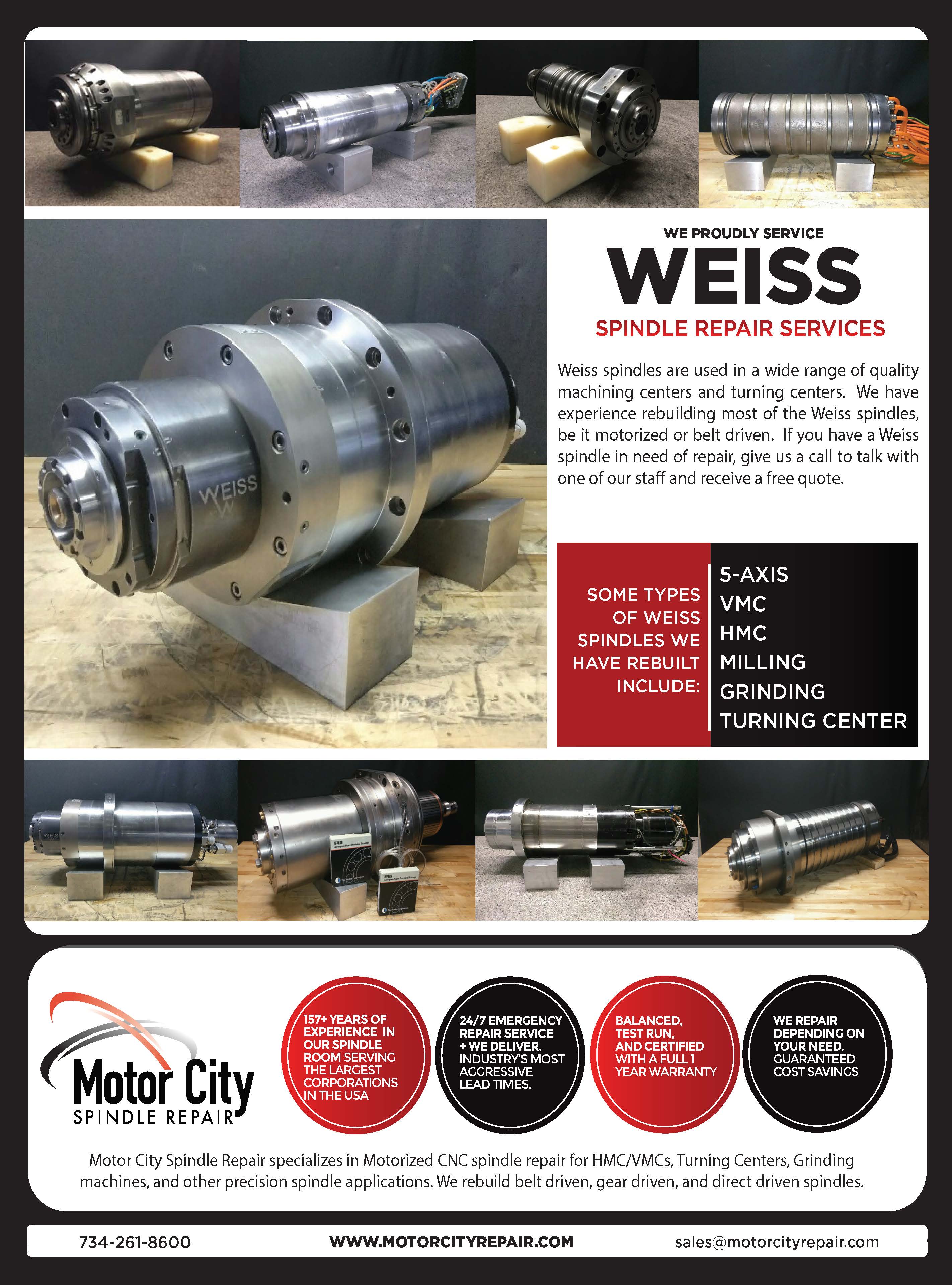 Is your Weiss machine tool spindle experiencing vibrations and are they disrupting the accuracy of your machine tools performance? Perhaps your machining center has crashed? Whatever the problem, be it mechanical or electrical, Motor City Machine Tool Repair can resolve the issue with speed and accuracy. The spindle technicians that work for us are some of the most skilled and experienced in the North Eastern United States. Our technicians have rebuilt nearly all of the Weiss spindle catalog, It has been one of our specialties over the years.  Weiss has a wide range of quality machining centers. We have experience rebuilding most of the Weiss spindles, be it motorized or belt driven.  If you have a Weiss spindle in need of repair, give us a call to talk with one of our staff and receive a free quote.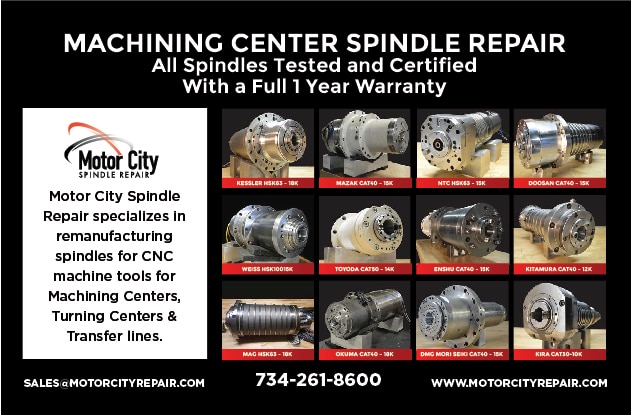 PARTIAL LIST OF WEISS SERIES WE REPAIR:
V
E
WL
CL
CSL
CLC
CVL
WMD
WM
WUM
WM
WL
WM
WLM
WMP
M
MSG
SG
UTG
Machine tool spindle not listed? Call us today.
All Quotations are 100% free of charge and are accompanied by a detailed failure analysis report!
Request a Quote